Here at our veterinary hospital, we frequently perform all types of surgeries from routine spay and neuters to more complex surgeries on joints and tendons. One of our more common surgeries involves repaired torn and damaged ACLs. Dogs are prone to tearing their ACL. Sometimes the tear occurs over time as a repetitive motion injury or it occurs suddenly when your dog jumps wrong or lands wrong after jumping.
ACL Tears
Bladder Stone Removal
Bloat Surgery
Eye Surgery
Foreign Object Removal
Fractures
TPLO
FHO
Cesarean Section
Intestinal Blockages
Masses and Tumors
Spay and Neuter
Preventative Gastropexy
Feline Declaw
Wound Closure
Ear Canal Oblation
Before: Distal radius and ulna fracture on a 10 month old puppy.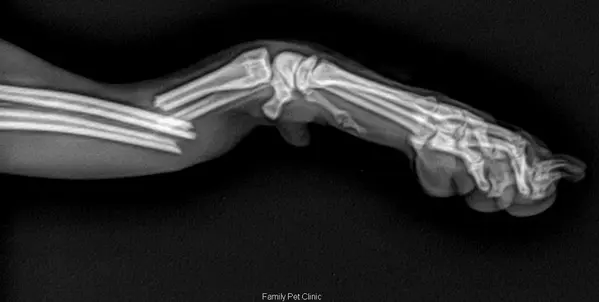 After: Post surgical repair and plate placement.
---
If your pet has an odor coming from their mouth, then they are probably over due for a dental cleaning! Under general anesthesia, we are able to scale all of the teeth including under the gum line where a lot of tartar and bacteria tend to build up. Most pets have gingivitis and periodontal disease as well as loose teeth by the time they are three years old. Pet dentistry can help keep your pet's teeth and gums clean and healthy and prevent loose teeth and infections, which can cause serious illnesses if left untreated. Dental infections can travel from the mouth into the bloodstream, causing potentially life-threatening situation.
---
In-house Digital Radiographs and Ultrasound Screening
We have both in-house digital radiographs as well as in-house ultrasound screening. Utilizing ultrasound and radiology as diagnostic tools greatly improves the accuracy of diagnosing certain pet illnesses, including broken bones, traumatic internal injuries, foreign objects and internal masses. X-rays (radiographs) create black and white images of the internal parts of the body, according to the denseness of the part. Bones typically show up white. Internal organs appear in shades of grey and empty areas or areas with very little denseness appear black.
If the x-rays need to be taken from odd angles or may cause your pet too much discomfort, we may recommend sedating your pet to make the process smoother and to lower your pet's level of stress.
Ultrasounds utilize radio waves to create images. The sound waves, which cannot be heard by human ears, bounce off internal organs and structures to create images. These images are then used to make diagnosis and to recommend courses of treatment.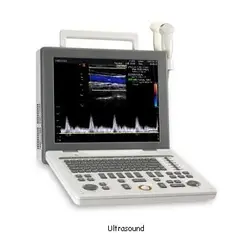 In-house Blood Analysis Machines
We have blood analysis machines that can give us information needed right away. We are capable of running a CBC (Complete Blood Count) and Chemistry (which will check vital organ functions). We can also test in-house for Pancreatitis, FeLV/FIV, Giardia, Parvovirus, and Heartworms.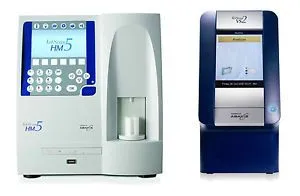 ---
We offer house call services. If it is difficult to bring your pet into our hospital, this is an excellent option to consider. Please give us a call for more information.
---
When it comes time for your pet to cross the rainbow bridge, there is nothing more comfortable for them than being in their own home. We are able to offer house call euthanasia services where Dr. Lee and his technician will come to your home. By providing this service at your home, it makes the experience more comforting for you and your pet during this difficult time. We use a very trust worthy and well known local company for our cremation services. You have the option of receiving your pet's ashes back in a beautiful urn as well as getting a claw paw print. Please give us a call for more information.
---
Vaccination services are available everyday. DHP-Parvo vaccines, Bordetella vaccines, Rabies vaccines, Corona vaccines, Leptospirosis vaccines, Lyme vaccines, Rattle Snake vaccines, FeLV vaccines, FVRCP vaccines, Influenza vaccines, etc are available. Please give us a call for more information.
---
Boarding Services are Available
Please feel free to check out some pictures in our Photo Gallery
Dogs, Cats, Rabbits, ETC
Prices are per night. Please call for details.
---
Grooming

Vaccinations

Puppy Vaccine Packages

Kitten Vaccine Packages

Microchip Implantation and Registration

Health Certificates

Pharmacy/Medications

Allergy Test and Antigen Therapy

Prescription Diets

Hospitalization

IV Fluid Therapy

Ocular Diagnostics

In-house Digital Radiographs

In-house Ultrasound Screening

In-house Comprehensive Laboratory Testing (CBC/Chemistry, FeLV/FIV Testing, Parvovirus Testing, Giardia Testing, Pancreatitis Testing, Heartworm testing, and more)

Surgery Services Including, But Not Limited To:

Routine Spay and Neuter (Dogs and Cats)

Anesthetic Dental Cleanings

Dental Extractions

Pyometra Surgery

Exploratory Surgery (Foreign Body Removal)

Mass or Tumor Removal

Wound Repair

Third Eyelid Prolapse Repair (Cherry Eye)

Enucleation

Cystotomy

And More
Call us at (714)282-1111 to schedule your appointment today!